2014
April 19th

Wishing you all a Happy and Blessed Easter

Here's an Easter track for you to get your teeth into!
---
Feb 26th

An Evening with Stairway and DJ Yorkie - 20th Feb

Graeme spent a whole two hours with DJ Yorkie live via Skype on AiiRadio talking everything Stairway and featuring tracks off 'On Hallowed Ground', The Other Side Of Midnight' and 'Interregnum' albums - If you missed the show it is available as a podcast on this link AiiRadio
---
22nd December 2013

Fireworks Mag issue #61

Featuring Stairway track 'Enter The Light' on the cover mount CD.

Click on the cover to buy from the publisher.

18th Nov 2013

Impromptu live appearance

We were all recently at Pete's wedding where his band played during the evening celebrations - we were ask if Stairway would be playing and thanks to the resident band, we got up and did an impromptu 3 tracks, totally un-rehearsed - and what made it all the more exciting is we managed to drag Rob up on stage to do a number, the 1st time he's played in 5 years. Below is a 50 second clip taken on an iphone - sadly Rob isn't on the clip, but there are some pics of the four of us HERE click on the folder 'and then there were four'

24th October 2013
24th of October is the 35th anniversary of the founding of Stairway.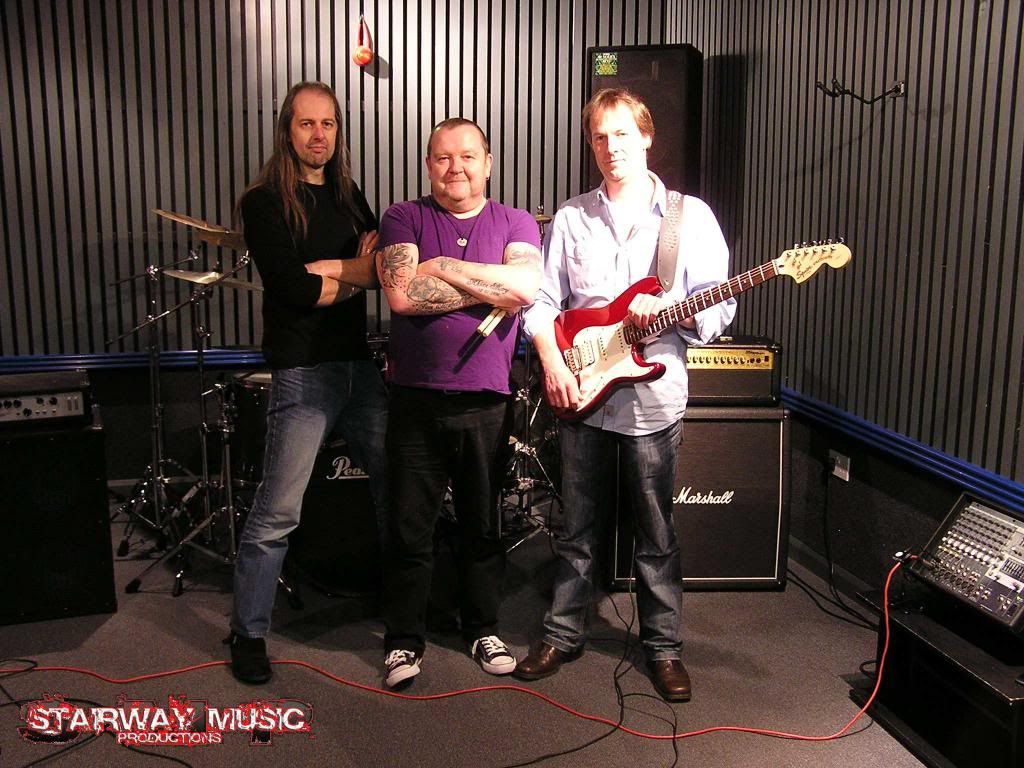 ....and still rockin'!
---
October 15th 2013

We have just opened a Brand New Store for CDs and T-Shirts click on the link and check it out - If there are other items you would like to see and buy in the store please email us here and we'll see about adding them.

October 4th 2013

Here's a brand new video for the track 'She Calls' taken from 'The Other Side Of Midnight' CD

September 9th 2013

Thanks guys for helping us get to number 2 in the local Metal Charts for Nuneaton
---
May 17th 2013

No Rest:No Mercy album is now also available to download from iTunes, Amazon. and CD Baby http://cdbaby.com/cd/stairway4