---
2015
25th June

Our Pledge Music Campaign is now
LIVE
Click below to join in the fun :-)

It's oft been said in reviews of previous Stairway albums that a pro mix would make albums a 10/10, so for our brand new 6th studio album we're embarking on this Pledge Music campaign because we feel this new album deserves a pro-mix and a 10/10 across the board!

&ldots;&ldots; and the new album cover artwork will feature a piece from the legend that is Rodney Matthews :-) and if we get funds over and above what we need to mix the album we will commission Rodney to do a SPECIAL ORIGINAL PIECE for the album :-)

We're really excited about this project, and we'd love to have you be a part of it :-)

Join us and pledge away! ;-)

Cheers!

Pete, Andy & Graeme.

22nd June

Here's a pic from a week ago when I met up with Rodney Matthews to talk about the artwork for the new Stairway album; holding the original artwork for the 1993 'No Rest : No Mercy' album.

New Album - Pledge Music Campaign

We're sorting through all the exclusive goodies for the Pledge Music campaign so we can MIX, master and release the new Stairway album, there will be some one offs available, will be launching soon.

We will need your pledges to make this happen :-)

Live Show

Saturday 11th July 2015 - We are playing a special covers set at The Feathers Lichfield in aid of the Teenage Cancer Trust - See you there!

May 2015

Recording

We're a good way through recording our 6th studio album and it's sounding great so far!!

We laid down most of the drum parts a couple of weeks ago and have more drum sessions scheduled to come in the next few weeks when we shall finish off the bits and pieces; we'll then move onto the lead guitar parts and finally lead vocals to finish.

There are a few surprises with this one and we're really excited and can't wait for you to hear the results.

We are toying with the idea of a Kickstarter/ Pledge Music campaign to master, press and release the new album; is this something you would be interested in, if so what would you like to see included?

Email us and let us know your thoughts :-)
March 2015

Andy is back!

Up to strength and ready to get cracking, it's been a long 18/24 months, but after his operation and recuperation, he's raring to go - Watch this space!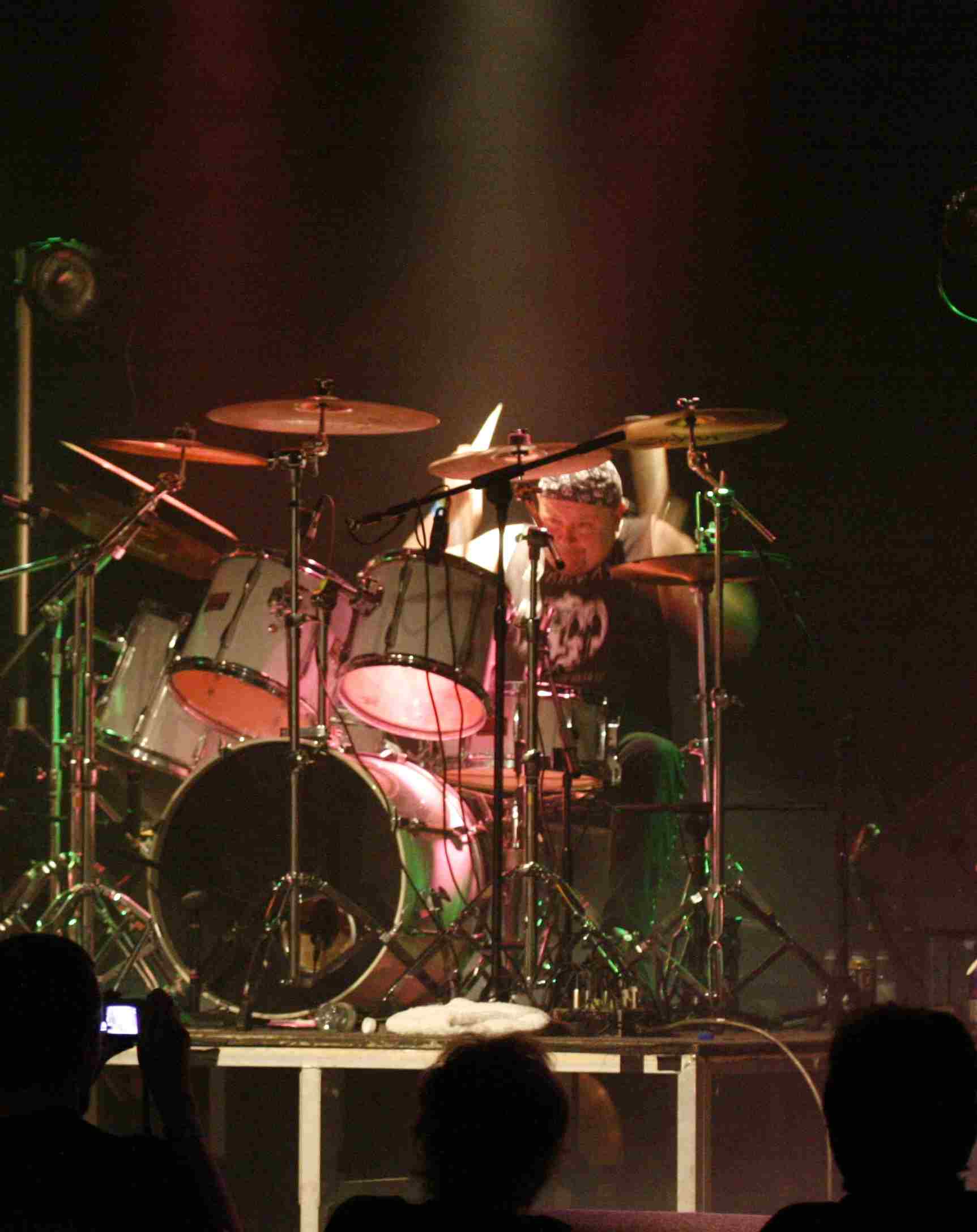 ---
2014
Dec 14

Hello everyone, here's the latest Stairway news:

Grab a Free Download

We were due to have the remastered track 'Born to Die' feature on the free cover mount CD of a Rock magazine this December, but that is now not happening.

To give you the opportunity of getting the remastered track, you can go to www.musicglue.com/stairway , click on the 'Featured Product', fill in your email address and you'll receive an email; click on the link in the email and follow the instructions to download the track for FREE – call it an early Christmas present and a thanks from us for all your support.

New Album

Andy is doing extremely well after the operation he had on his shoulder, he's still having physio, but everything is healing nicely – he's had a few drumming sessions to build up his strength and all is looking good there.

As a consequence of Andy's shoulder injury and op, things on the new album had gotten a little quiet – the good news is we will be continuing and completing the recording in the new year and shall release a brand new Stairway album in 2015! We will keep you posted on everything that goes on.

Thanks for your patience and continued support, and keep sending your emails, it's good to know you're still with us – thanks a lot!
---
Oct 24th

Happy Birthday Stairway~ formed on 24th Oct 1978.
---
22nd December 2013

Fireworks Mag issue #61

Featuring Stairway track 'Enter The Light' on the cover mount CD.

Click on the cover to buy from the publisher.

18th Nov 2013

Impromptu live jam

We were all recently at Pete's wedding where his band played during the evening celebrations - we were ask if Stairway would be playing and thanks to the resident band, we got up and did an impromptu 3 tracks, totally un-rehearsed - and what made it all the more exciting is we managed to drag Rob up on stage to do a number, the 1st time he's played in 5 years. Below is a 50 second clip taken on an iphone - sadly Rob isn't on the clip, but there are some pics of the four of us HERE click on the folder 'and then there were four'

24th October 2013
24th of October is the 35th anniversary of the founding of Stairway.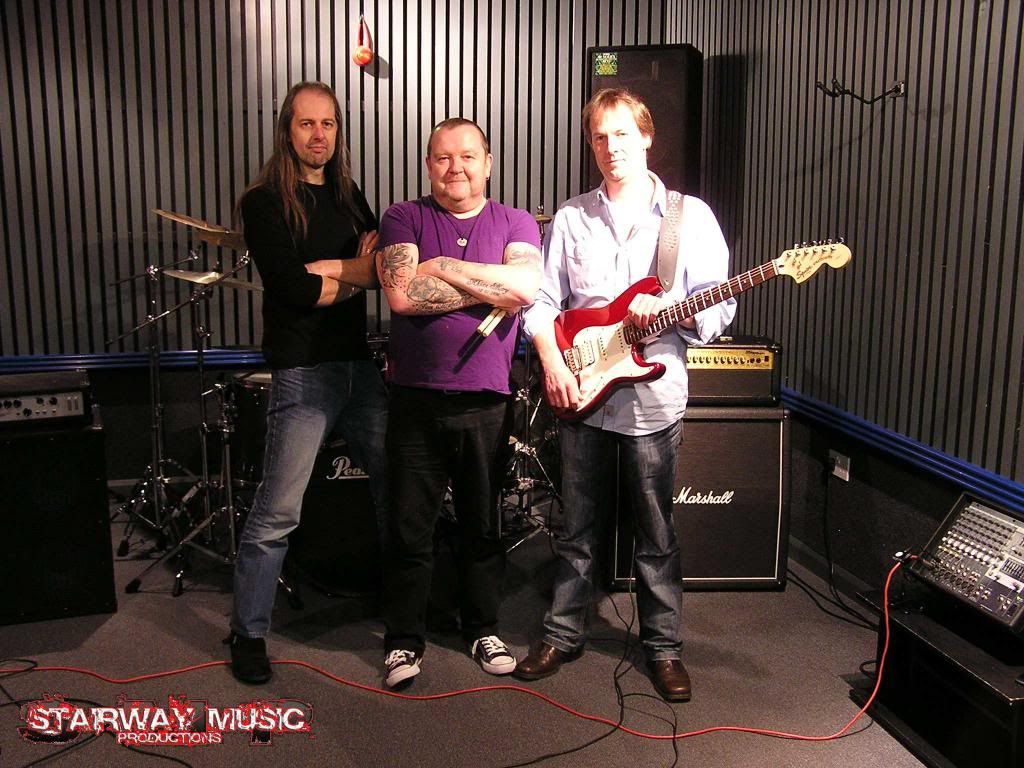 ....and still rockin'!
---
October 4th 2013

Here's a brand new video for the track 'She Calls' taken from 'The Other Side Of Midnight' CD
---
May 17th 2013

No Rest:No Mercy album is now also available to download from iTunes, Amazon. and CD Baby http://cdbaby.com/cd/stairway4